MERIDEN, Conn. -- Peter Herida, who once shared his struggles with obesity and weight loss surgery with the nation, died in mid 2003, 6 months after he appeared on the Oprah show and 4 years after his gastric bypass in 1998. He was 49.
An autopsy revealed he died of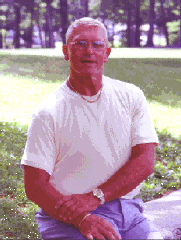 congestive heart failure.
Herida who lost 500 pounds after his WLS, was featured on the "Oprah Winfrey Show" earlier in 2003. He also was scheduled to be on the cover of the first issue of "WLS Lifestyles," a Connecticut-based magazine for weight loss surgery patients.
Six months before he died, Herida told people on the Oprah show that he had had this surgery to save his life.
Herida lectured at hospitals and offered advice and encouragement to those considering the operation and ran a Web site detailing his experience.
"Peter had become a role model for many patients in Connecticut and thousands across the country in his struggle with the complicated illness of morbid obesity," said Randolph Reinhold, chief of surgery at the Hospital of Saint Raphael in New Haven, who performed Herida's operation.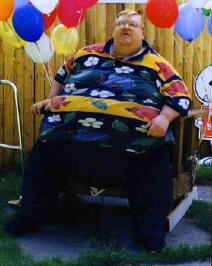 To the left - Herida before his gastric bypass at 803 lbs. He was told he had a 60 percent chance of dying on the table but he chose to go ahead with the surgery anyway because as he told the Oprah audience, either he felt that either he would live and lose the weight or this would be a way of committing suicide. He frankly had felt it was the latter and was surprised when he woke up after surgery. Apparently he had congestive heart failure when he was large which was NOT cured by losing the weight.